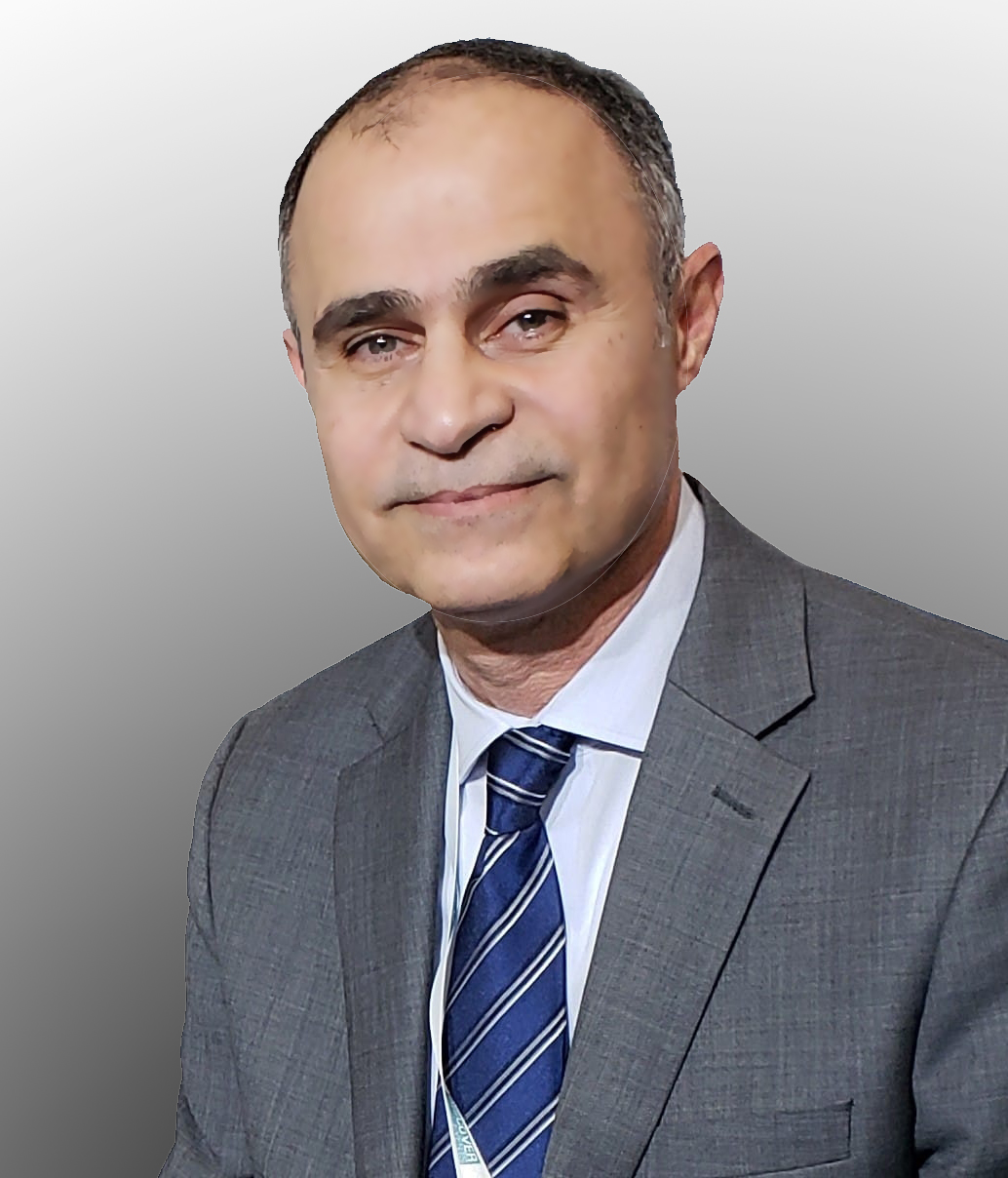 Read Bio
Mr. Ahmad is the founder of the American Halal Council. He is also the organizer of the Halal Expo & Summit since 2018. He is the president of Arabesque Media, a Virginia based marketing and event planning company.
Mr. Ahmad has a degree in Computer Information Systems and education in digital marketing and non-profit management. He has been in the marketing and event organizing business since 1994. He served on a media training mission to Italy with the State Department, touring four cities to speak, educate and train local ethnic media.
Mr. Ahmad received a number of awards from various community and government agencies including CAIR, ADC and Governor's Community Service award.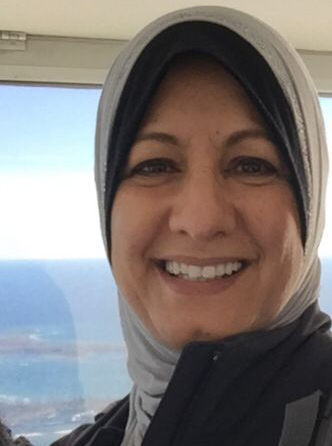 SHADIAH SALAM
Board Member - Secretary
Read Bio
Shadiah Salem comes with over 18 years of experience that includes getting an MBA and serving on corporate teams that accomplished things like purchasing nuclear fuel from international sources, re-organizing companies and departments across the Unites States, computer program automation and making changes through technology.
Today Shadiah focuses on making change through reflection, healing and growth. Shadiah got her 2nd Masters in counseling, and is Texas state licensed. Shadiah has broad and in depth training in helping families and individuals, children, students, pre-marital couples, couples and families. Her focus is helping the Texas Muslim Umah heal through self discovery, exploration, reflection and building self awareness. Shadiah believes in the good in each person, their personal ability to feel better, have healthy relationships with the people that matter, and build meaningful connections with each other.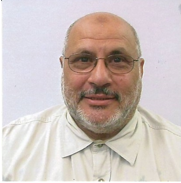 Habib Ghanem
Board Member - Treasurer
Read Bio
Mr. Habib is the President and CEO of USA Halal Chamber of Commerce, Inc. and the Director of the ISWA Halal Certification Department and has been for over 21 years. The USA Halal Chamber of Commerce, Inc, and the ISWA Halal Certification Body are internationally recognized Halal Certification bodies which are internationally accredited HCBs (Halal Certification Body). Habib has an educational background in Accounting from the University of District of Columbia and Project Management from Phoenix University.
He has had countless certifications and trainings in the Halal industry over the last few decades. He has been involved in the Halal industry since the 1980's in various ways. He is a former director for the DC Arab Chamber of Commerce and a former board member of the Eastern Montgomery County Executive Board in Montgomery County, Maryland.
He and his organization are current members of the Greater Silver Spring Chamber of Commerce. He has helped write many standards and policies related to food industry and the Halal industry. He is currently the Vice President of the World Halal Council (WHC), which is a federation of over 50 Halal certification bodies all over the world. Habib and the ISWA Halal Certification body are founding members of the World Halal Council (WHC). He is also a member of the World Halal Food Council (WHFC).
Read Bio
Saad Ali is a successful business owner; Saad has many years of experience working for the meat and poultry industry. He is a HACCP coordinator and runs his consulting company. His years of experience in the USDA allows him to consult plants to operate successfully.
Saad assists plants with food and safety regulations, as well as day to day plant operations, and designs. He serves East coast primarily working in New York, Pennsylvania, and Virginia. His expertise in halal regulation allows him to educate on halal slaughtering practices. Saad consults many businesses on how to get certified in accordance with the USDA standards. Mr. Ali has served many leadership roles within the Muslim community such as hosting food drives for the homeless at mosques.
Saad volunteered for the Department of Corrections and received many awards for his achievements. He graduated from Penn State University with a bachelor's in criminal justice and a minor in homeland security. He's currently pursuing his law degree.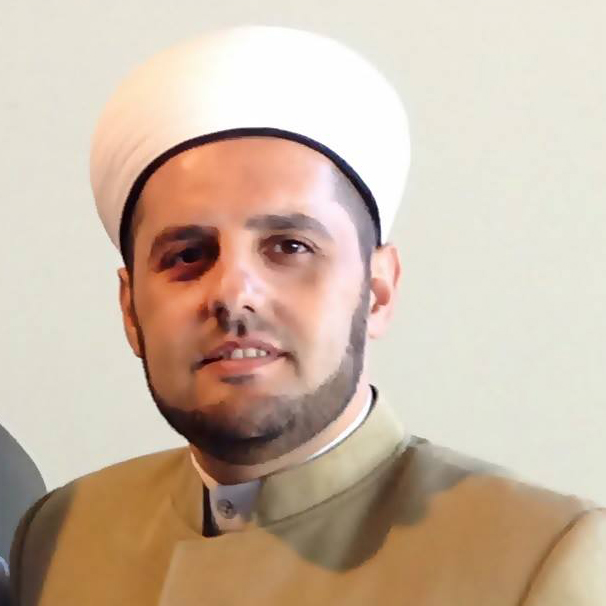 Imam Didmar Faja
Director of the Greenway Academy
Imam of the United Islamic Center of Arizona (UICA)
Read Bio
Shaykh Didmar Faja is currently the imām of the United Islamic Center of Arizona (UICA) in Glendale, Arizona. He is the founder and director of the Greenway Academy, an Islamic school co-located with UICA, and founder and director of two Islamic centers in Mexico, La Comunidad Musalmana de Sonora (in the State of Sonora) and La Comunidad Musulmana de Durango (in the State of Durango). He is a religious and spiritual advisor for Naqshbandiyya Foundation for Islamic Education (NFIE) where he delivers a monthly address on topics relating to Islamic spirituality and an instructor at Madina Institute USA in Atlanta, GA where he teaches Al-Arba'­īn of Imam Al-Nawawi and usūl al-fiqh (principles of Islamic jurisprudence) according to the Hanafī school of thought.
Shaykh Didmar is frequently invited to lecture at events and conferences held in the United States and abroad and he is an active participant in, and organizer of, multi-faith activities in the Phoenix metropolitan area. The focus of his work is teaching traditional Islam in accordance with the four schools of ahl al-sunnah wa jama'ah, with emphasis on the Hanafī school. He particularly enjoys training students in the art of Qur'anic recitation and is the founder of Arizona's annual Qur'an Competition.
Shaykh Didmar completed his primary Islamic education in the city of his birth, Shkodër, Albania, while attending the Haxhi Sheh Shamia. He completed his secondary education in Istanbul, Turkey where also earned authorization to be an imām and khaṭīb. He completed his post-secondary education in the United States, earning a Bachelor's in Islamic Studies. His studies have focused on ma'qūl wa manqūl (Islamic speculative and traditional knowledge). He received ijāzāt in fatwā and other Islamic disciplines from the Mufti and the Imam of Abū Hanīfa Mosque of Baghdad, Shaykh Watheq Alobaidi. Throughout his life, he has been blessed to study under well-qualified and righteous scholars of various backgrounds, including Albanians, Kurds, Turks and Arabs.
He is the author of Shprehi Dhuntitë e Zotit Tënd! (Express the Gifts of You Your Lord!) (2012), an edited anthology of Albanian-language sermons delivered on various Islamic topics, and Shpjegimi i Dyzet e Dy Thënieve Profetike (Commentary on the Forty-Two Prophetic Statements) (2014), an Albanian-language translation and commentary of Al-Arba'­īn of Imam Al-Nawawi. He has published articles on various Islamic topics in several magazines and newspapers in the United States and Albania (in both English and Albanian).
Shaykh Didmar previously served as the imām of the Albanian American Islamic Center of Arizona – Greenway Masjid (2004 – 2014) and taught Qur'an and Islamic Studies at the Arizona Cultural Academy (2002 – 2009), a full-time Islamic school in Phoenix, Arizona. He is a member of the Arizona Police Reports. He is fluent in Albanian, English, Arabic and Turkish.
Dr. Mostafa Eldakdoky
AHC Advisory Board
Former International Marketing Specialist at USDA, FIAS, FAS
Read Bio
Dr. Mostafa Eldakdoky joined the U.S. Department of Agriculture in August (USDA) 1980 and FSIS in August 1986. Dr. Eldakdoky was among the first food technologist group hired by FSIS to work in the field at both large and small processing plants as Technologist in charge, in 1990 worked as a labels reviewer and currently as international issues analyst. During the time working with FSIS he has been detailed to Foreign Agriculture Service (FAS) for six years, as International Marketing Specialist.
Dr. Eldakdoky has more than 36 years of experience in food safety, and international policy and marketing. He has been involved with international food safety and trade issues, used his combination of technical, language and cultural skills and provided technical, administrative, protocols advice and guidance to top-level managers such as Secretary and deputy secretary of Agriculture, and professionals in USDA, other Government agencies and privet organizations, especially on Middle East Countries.
Dr. Eldakdoky Received 35 Awards among them Deputy Secretary award for his food safety projects, with particular acknowledgment of his creative development of new approaches to technical assistant linking USDA technical skills to international food safety and his outstanding efforts to enhance U.S. market access during WTO Accessions Negotiations with Middle Eastern countries.
Also, Dr. Eldakdoky received Unsung Hero Award, in recognition of his projects in technical assistant, and in his seminars on Halal, the Islamic system of food processing, which emphasized both the importance of customs and communications in doing business in Muslim countries.
He wrote USDA Halal Policy and assisted FSIS in negotiation with Saudi Arabia and other Muslim countries officials to have many U.S.  Poultry slaughter process in consistent with Islamic Law which generated a high level of concern among U.S. exporters.
Before coming to USA Dr. Eldakdoky began his career as food technologist and export specialist for the Egyptian Government, managed export and import department and maintained effective relations with importers, representatives of trade organizations, governmental agencies and foreign officials, and cooperated with units/divisions of US AID, FAO, and other UN agencies on matters concerning food safety and international requirements. 
Dr. Eldakdoky has several degrees in food technology, export, marketing and interpersonal communication from Cairo, New York and Taxes A&M universities.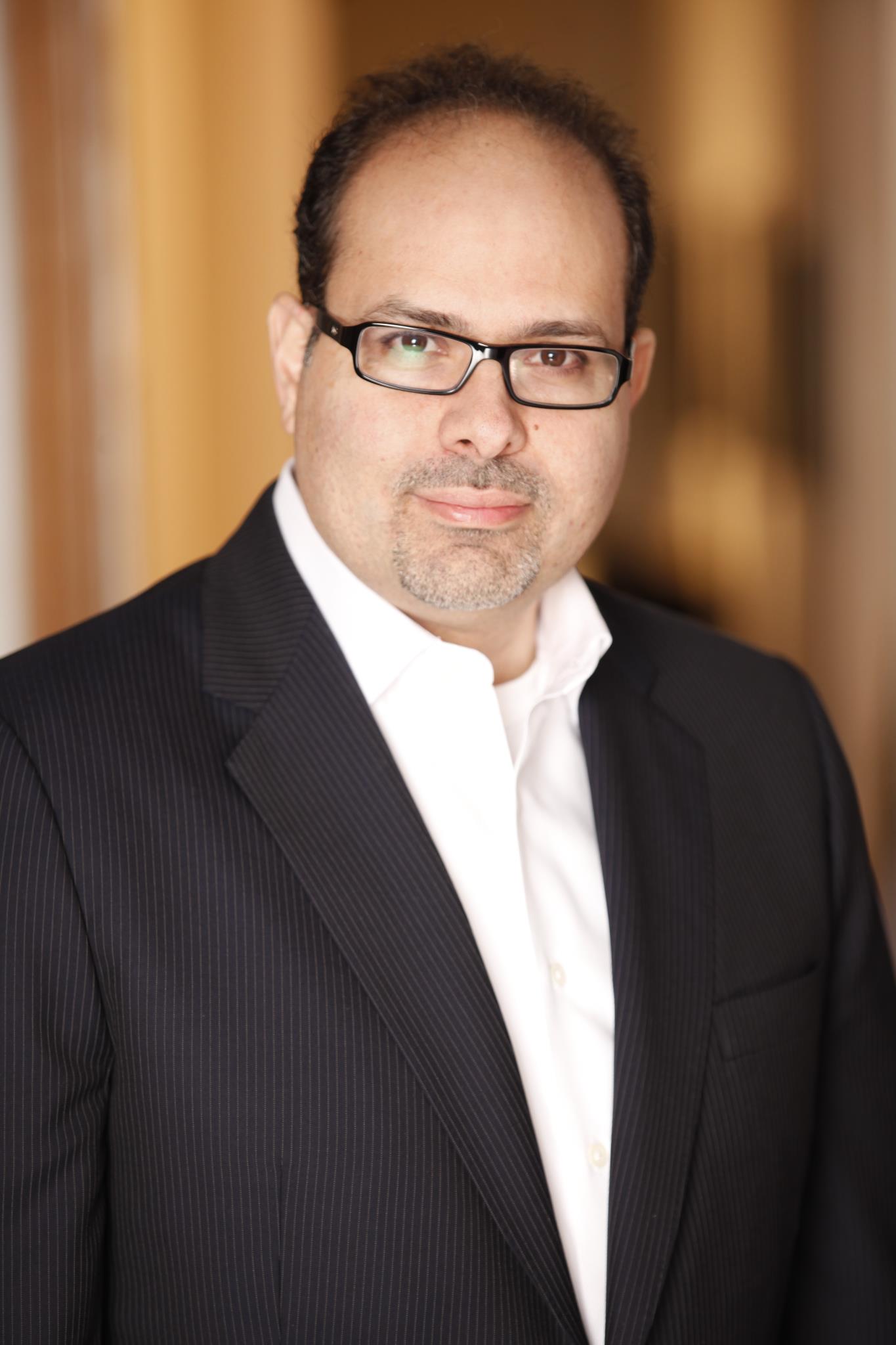 Abed Awad LLP
AHC Advisory Board
Internationally renowned Sharia Law expert
Read Bio
Abed Awad, the founder of Shariawiz, is a Muslim American Islamic law expert and an AV-rated practicing attorney. Abed has been teaching at Rutgers Law School for the past 15 years and has taught at Pace Law School and Seton Hall Law School. A fellow of the International Academy of Family Lawyers (IAFL), Abed was a contributor and the U.S. editor for several years at ShariaSource.com, a Harvard Law School Islamic Legal Studies' project.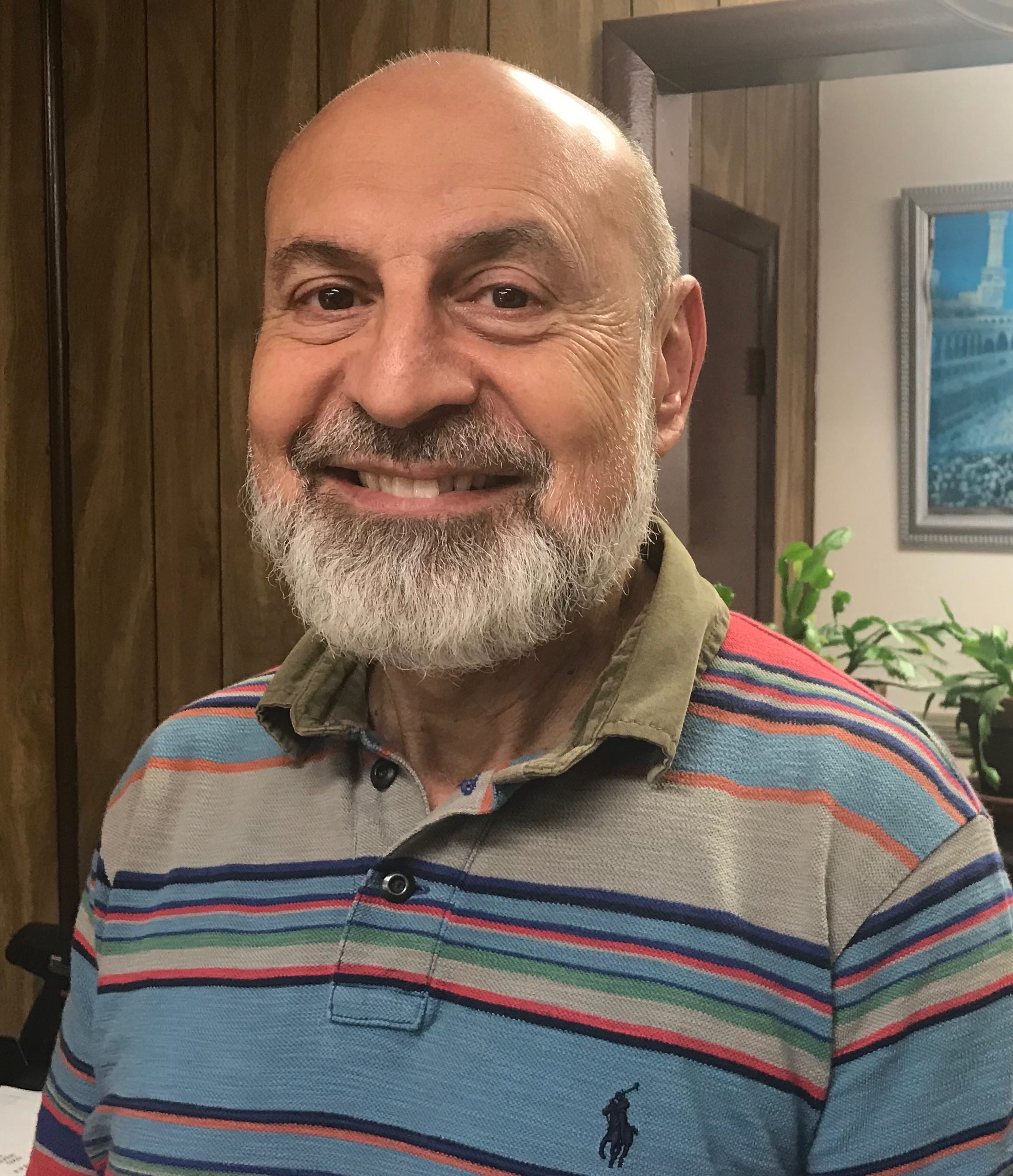 Dr. Omar Wali
AHC Advisory Board
Founder and President of American Halal Meat
Read Bio
Dr. Omar Wali is the founder and President of American Halal Meat. As a wholesale halal meat distributor, he has made it his goal to ensure that Muslims in the Washington metropolitan area have access to affordable, high quality, certified halal meat.
Over the past three decades, Dr. Wali has seen firsthand the controversies surrounding what is halal, what isn't halal, and what certifications to trust.   He has relied heavily on his degree in veterinary medicine, his experience as an international meat inspector, and his strong faith and belief in Allah to help guide the community in making choices that are good for their faith, and good for their dinner tables.

Quintin Gray
AHC Consultant
President and CEO, Q. Gray and Associates,
Read Bio
Mr. Quintin Gray, President and CEO, Q. Gray and Associates, has more than 30 years' experience helping U.S. companies market their food products in Africa, the Middle East, and Europe while serving as Agriculture Counselor at U.S. Embassies. This includes tours in Saudi Arabia as the Agricultural Trade Officer and in Dubai as the Agriculture Counselor. He currently is a Lead Instructor for the Foreign Supplier Verification Programs (FSVP) in compliance with the Food Safety Modernization Act (FSMA), helping food importers and exporters comply with U.S. Food and Drug Administration regulations.
He is a highly sought-after speaker on various trade policy issues e.g. speaking on the Importance of International Trade Deals, the Impact of the Trump Administration withdrawing from the Paris Climate Accord, and on the potential impact of the United States, Mexico, Canada, Agreement (USMCA). He serves on advisory committees at Virginia International University, N.C. Agriculture and Technical State University, and as a Special Adviser for a U.S. Halal Certification Organization. He is fluent in French has some skills in Arabic and German.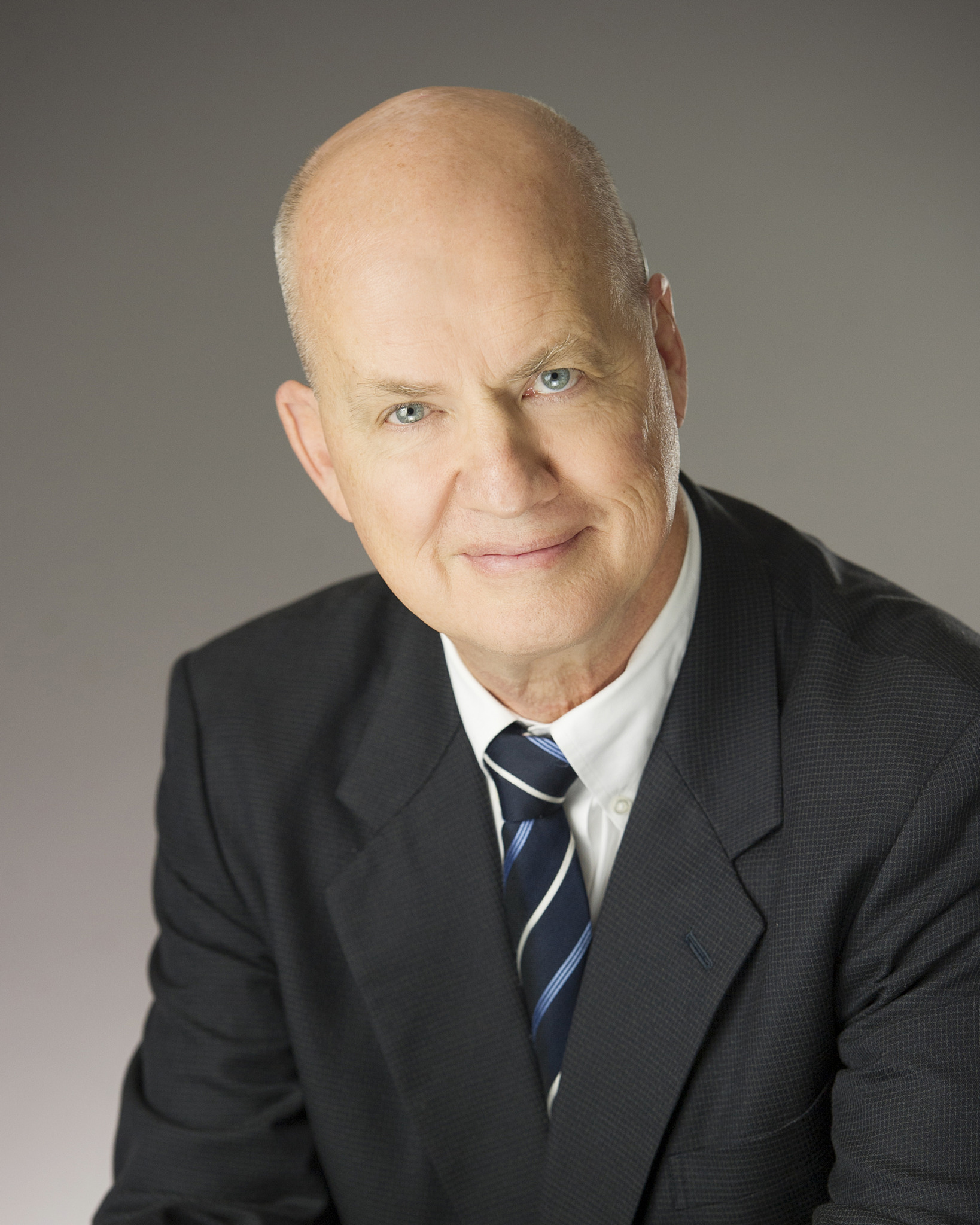 Peter S. Unger
AHC Consultant
President & Principal Consultant of IQEIS
Read Bio
Mr. Unger has been involved with accreditation since 1978. He served President since 1996, Vice President of A2LA since 1986 and Associate Manager of Laboratory Accreditation at the National Institute of Standards and Technology) since 1978.
Mr. Unger served as Chair of the International Laboratory Accreditation Cooperation (ILAC) for 2010-2016. He is an author of many papers on accreditation, active participant in the establishment of ISO/IEC standards for accreditation and author of a book on Achieving Accreditation for Your Laboratory, 1992.
Mr. Unger currently consults with accreditation bodies and conformity assessment bodies to help them attain international recognition. Mr. Unger has a BS degree in systems engineering from Princeton University and a Master's in environmental management from George Washington University.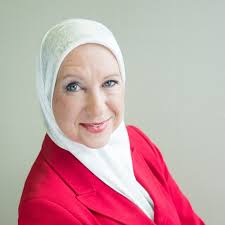 Susan Labadi
AHC Advisory Board
President at Genius School, Inc. and Advisor and Coach at Define 360
Read Bio
Susan Labadi is president of Genius School, Inc. which provides professional development programming.
She is a certified and experienced Islamic school teacher and administrator who works to improve
schools. Susan is also a certified character coach and advisor to DEFINE360.online, a faith-based social-
emotional learning engine. She is a board member for the American Muslim Consumer Consortium
(AMCC), Council of Islamic Schools in North America (CISNA), and American Halal Council (AHC); and
Susan serves on the faculty of Consultants for Islamic School Excellence (CISE). She produces courses and
media to share solutions for alleviating stress and anxiety and depression for teens, busy parents,
education professionals, and halal consumer education.